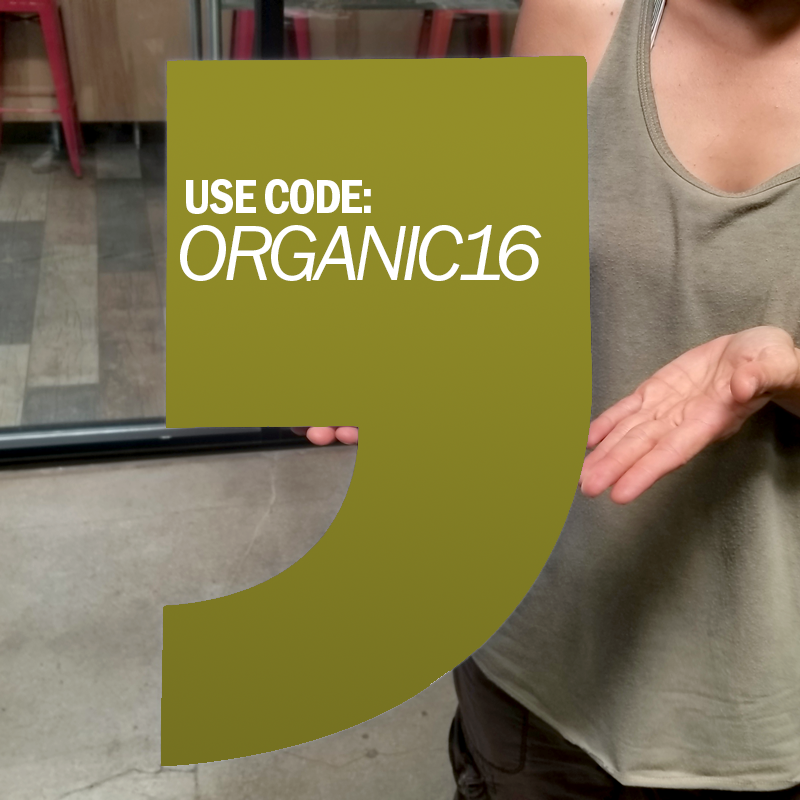 We'd like you to try our roasted organic coffee this weekend! Take 16% off on our selected organic coffees when you spend $16! These coffees have gone through rigorous USDA Organic certification and have a range of complex flavors we know you'll enjoy!

*One time use only. Available 7/21/2017 - 7/23/2017
Sale does not include green-unroasted coffee beans.
Subtotal must be $16 before shipping to qualify.
Want more Klatch in your life? Sign up for our newsletter today!
You'll get the latest news on new coffees, exclusive offers, upcoming events, and more!