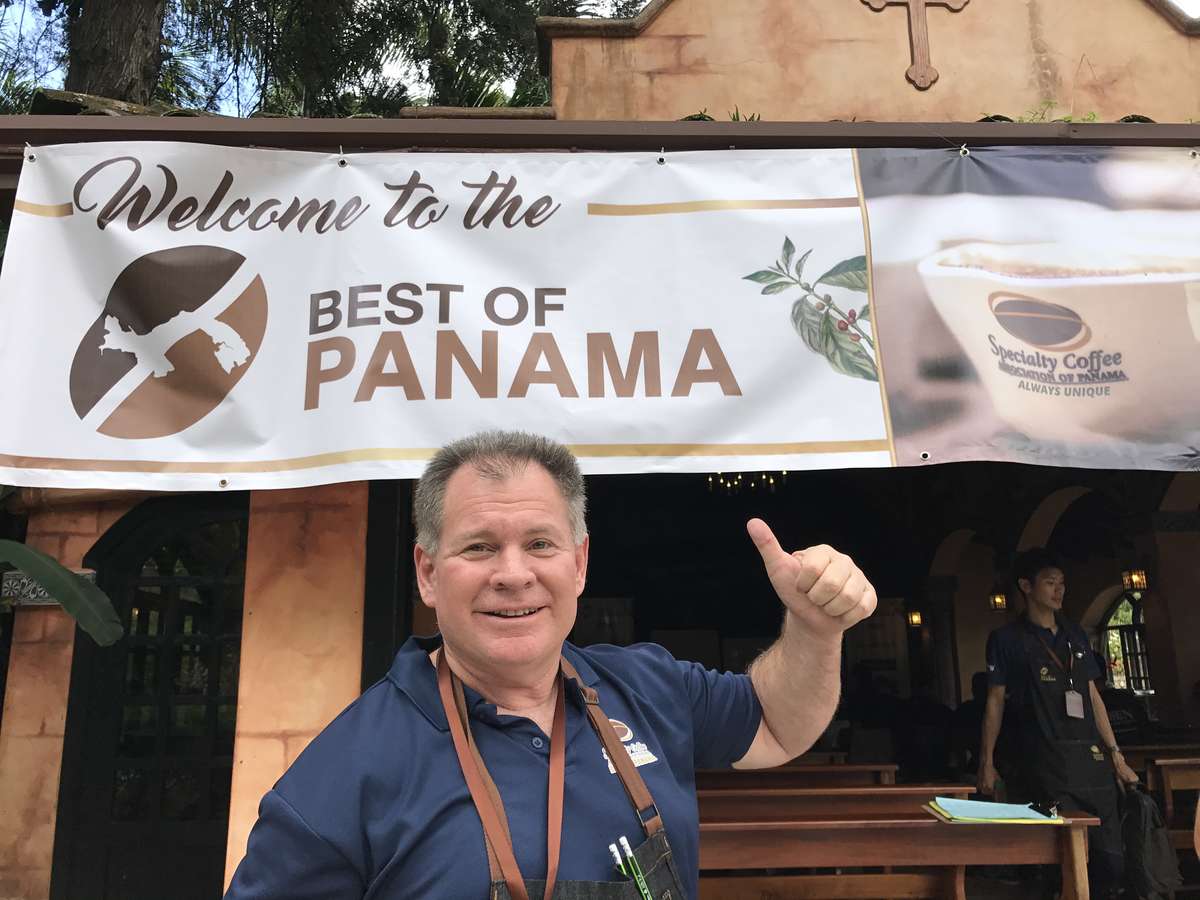 ...the best table of coffee I ever cupped…
For those of us in the coffee industry who run a business, whether as a roaster, green bean broker, or other, the highlight of our day is when we get to cup. So, visiting a coffee producing country as an international judge for a coffee competition is a wonderful experience. Whether it is Cup of Excellence, Taza de Oro or another competition, the experience is truly exceptional and rewarding. But one such competition is unique and different from all others, that competition is the Best of Panama. This past week I attended Best of Panama as one of 17 International Judges from around the world. The coffee and experience were awesome.
Best of Panama or BOP is a competition designed to find the best coffee in all of Panama. Like most competitions the cupping is blind, meaning we do not know who's or what coffee we are cupping . . . There are two Judges and 8-10 coffees with 6 cups of each coffee per table. Not even SCAP (Specialty Coffee Association of Panama) organizers know what we are tasting. An accounting firm, just like at all the big Hollywood awards shows, numbers everything and collects all scoresheets. But BOP is so much more unique than other competition for many reasons. First off, the BOP is held in Boquete Panama, one of the most beautiful places in the world, where coffee grows up to and above 2,000 meters in rainforest type micro climates. It is also the longest running origin competition celebrating its 21st year. It is held "By the growers, to the growers, for the growers Empowerment", in no other country in the world do the growers cup or experiment to learn this much. It is this empowerment that allows the producers to search for and grow the best coffee possible. This search for the best leads us to what is most unique to Panama and this competition… Geisha.
Back in 2004 Daniel Peterson of Hacienda Esmeralda was tasting different coffees to submit for that year's competition when he tasted the unique special bean from his farm which he later learned was Geisha. Esmeralda won that year and 7 straight years thereafter, setting price records around the world. Esmeralda is a variety from Ethiopia, it is a very long bean with remarkable attributes. The flavor characteristics include sugar cane, bergamot tea, stone fruit (peach, apricot, etc.), citrus and other fruits. It is truly a fantastic coffee.


Because of the Petersons success, other farms around the world attempted to grow the Geisha varietal with mixed success. Many did not have the same growing conditions so the flavor and cup were not the same or as good. And while other countries are now having success with Geisha, no country has as many farms or as much success as Panama with this special variety.
Prior to our arrival, the National Jury of certified cuppers (most growers) started with over 180 coffees from the best farms in Panama and selected the best 74 coffees using blind cupping and the process described above for the International Jury. These cuppers taste and enjoy Geisha on a daily basis making them well suited for the task. The roasting team, led by Jose David Garrido, roasted every sample to specific profiles and Agton levels (or colors). Moisture and density were checked so every bean could be roasted to shine. It was time for the International Jury. For those who do not follow my travels, Panama is one of my favorite origins. I have been an International Judge at BOP 8 times now. Often, I see many of the same judges from around the world who come to taste the latest and greatest Geishas. As the coffee world has expanded, the International Jury has changed to reflect that. This year there was four Americans, two Australians, and the balance of judges were from Japan, Taiwan and China.


Day one kicked off in style, 3 tables of 8 natural geisha coffees each. I scored 18 out of 24 coffees above 90 points. All were good, some were phenomenal. I spent an average of 60 minutes on each table enjoying and scoring so only the best would pass to the finals on Saturday. After each table the group of 17 International judges would discuss each coffee with approximate scores on a board. Flavor descriptions varied greatly just like the coffees; and included coco, berry, cherry, strawberry, blueberry, blackberry, raspberry, bubblegum, spicy, citrus, orange, black tea, kiwi, papaya, apricot, peach, red current, plum, black current, raisins, green tea, green apple, red apple, nougat, vanilla, cedar, candy, caramel, and more. The days cupping was long and ran from 8am to 5pm.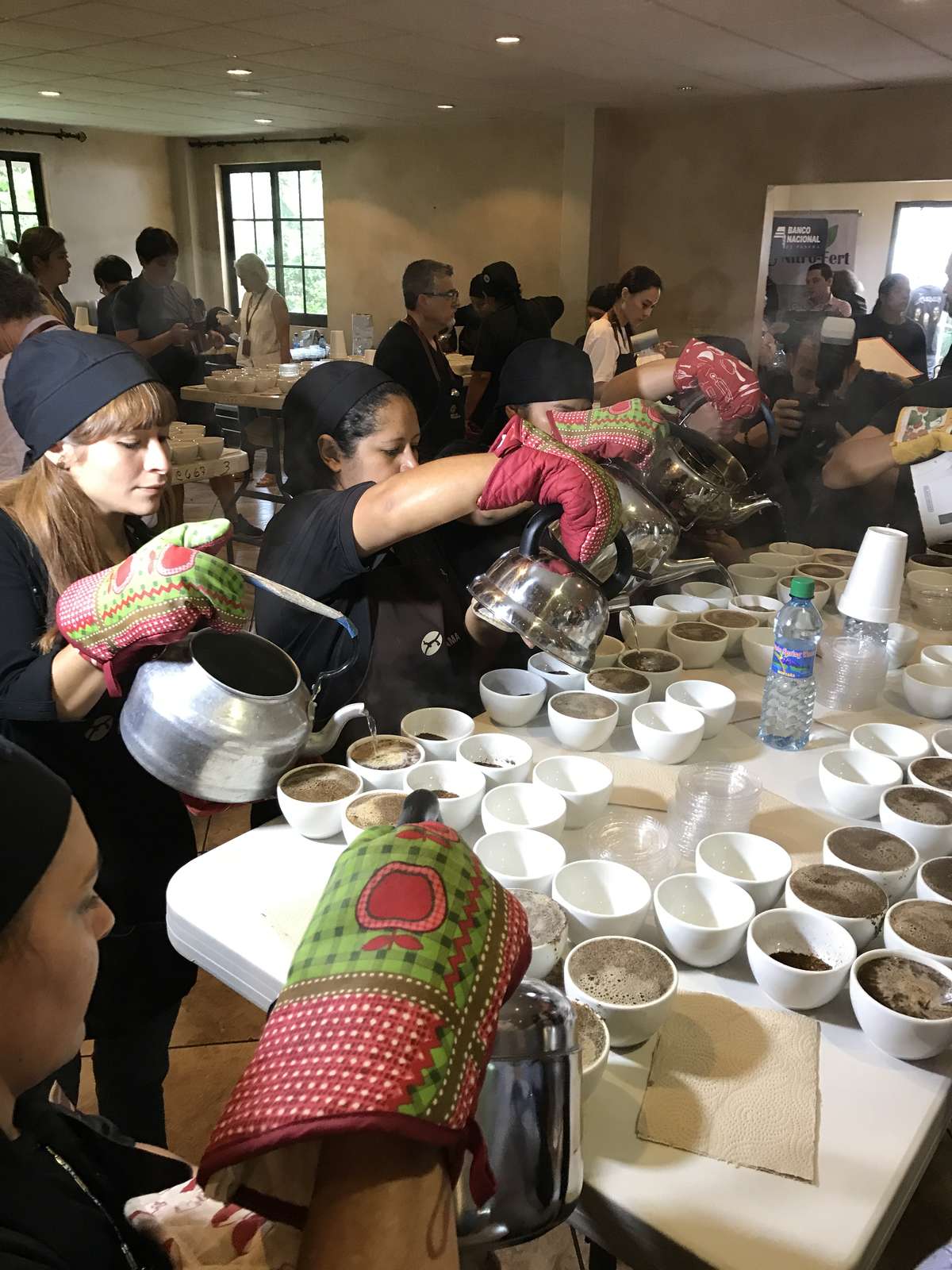 pouring water over coffee
Day two featured all washed geisha and in my opinion was better than day one. Every coffee we cupped received an average above 90 points by the National Jury. To put this in perspective, most countries COE feature a final table with 3 to 5 coffees scoring over 90, we cupped 24 washed Geisha that the National Jury scored over 90. It was another full day and in the end, I must have consumed at least a half-gallon of great geishas. While obviously not as fruity as their natural sister, the washed geisha were cleaner, brighter and more floral with a new flavor descriptor by Suzuki Taroh of Japan……."Geisha, Geisha, Geisha", not surprisingly all of the judges knew exactly what he was talking about.


Day three was a break from Geisha but not from great coffee. Our first table was traditional washed and honeys meaning Catuai, Caturra, Typica and Bourbon among others. Table two was its natural version and table three was Pacamara washed and natural. All three tables were like a normal Cup of Excellence final table with many scoring above 90 points. I personally loved a couple of the washed, many of the naturals and most of the Pacamara.


Each night we were treated to dinner and conversation with the farmers and producers of Panama at a local restaurant. All the food was great but time with the local producers was as they say "Priceless". Most were friends I knew but many were new to the competition and Geisha. We were able to share together our challenges, needs and hopes. They were fun times. One night I met with several long times friends at the bar of the Panamonte Inn where we hoisted a glass to our old friend Bob of Willoughby's who passed away a few years ago of cancer. Bob was another long time supported of Panama Coffee and while missed, will never be forgotten.


Saturday, it was time for our final cuppings of the competition. The morning table was the top 10 washed Geisha and the afternoon the top 10 natural Geisha. Every coffee and cup and score was over 90 points. I felt honored to cup coffee so special. The first table, the washed geisha, was the best table of coffee I have ever cupped. I did not want it to end. While all were great, a few blew me away. One was so "Geisha Geisha Geisha" with intensity throughout. I wrote sweet 3 times and wow twice. It had everything including roses, cherry, and tea, did I mention sweet? Another was so classic Geisha with jasmine, lemon and floral notes throughout, I just kept wanting to drink more. Every single cup was good enough to win.


The final table was the top 10 natural Geisha. The first coffee on the table had cherry, apricot, cranberry, strawberry, raspberry, lemon and more. I was sure this would be the winner. Then I went to coffee two with more chocolate, berry and stone fruit. Coffee three was such a powerhouse of intense flavors surely this would win. One by one I kept being blown away. Coffee four added pineapple, coffee five butter cream and nougat, coffee six perfume and floral, coffee seven more red fruit and sweet. Then came coffee eight, OMG, another powerhouse. So fruity but clean and this time Suzuki came up with 'Super Geisha'. Nine and ten were also unique, special, and great. All were so wonderful. After an hour, I turned in my scores and left it up to the auditors to calculate the winner to be announced that night.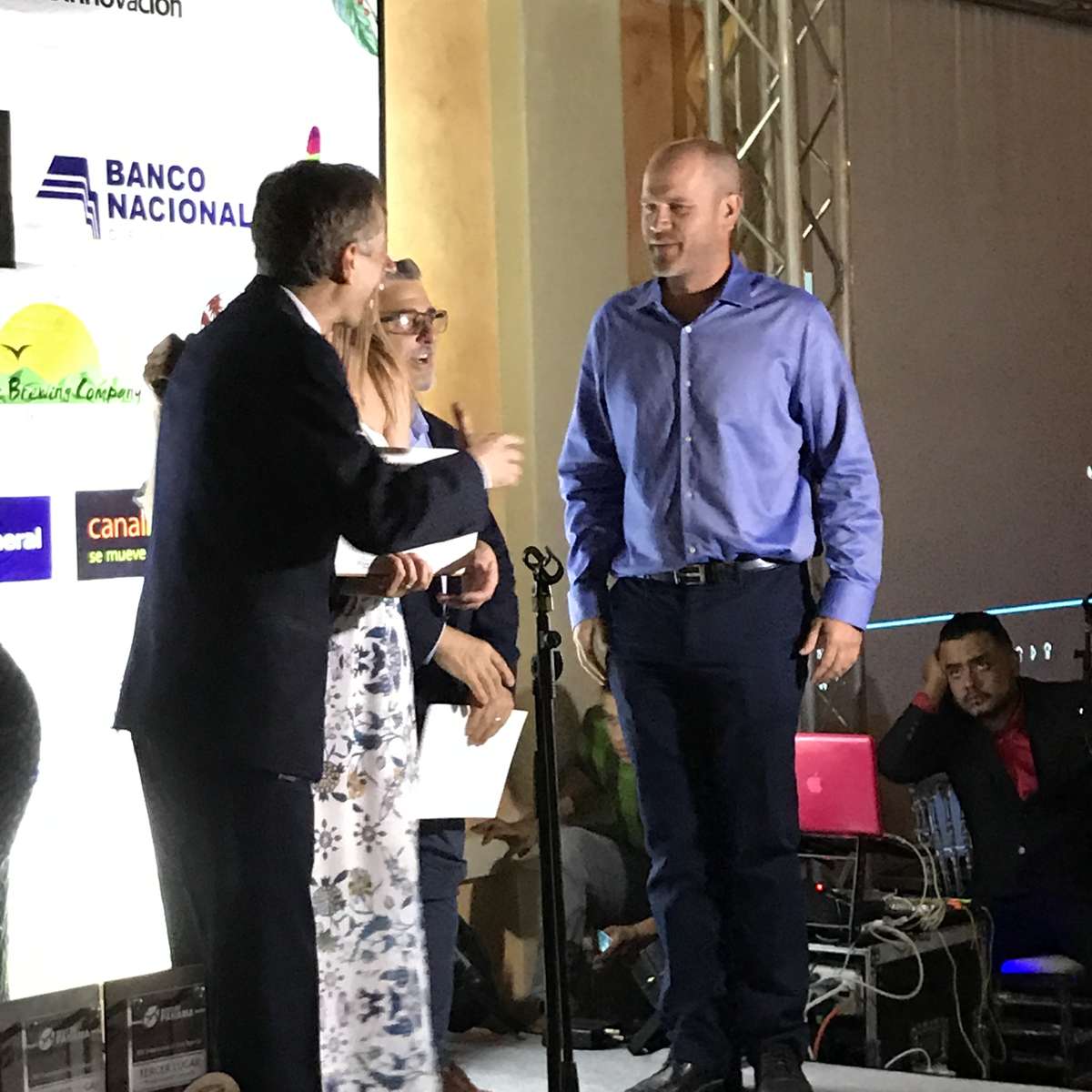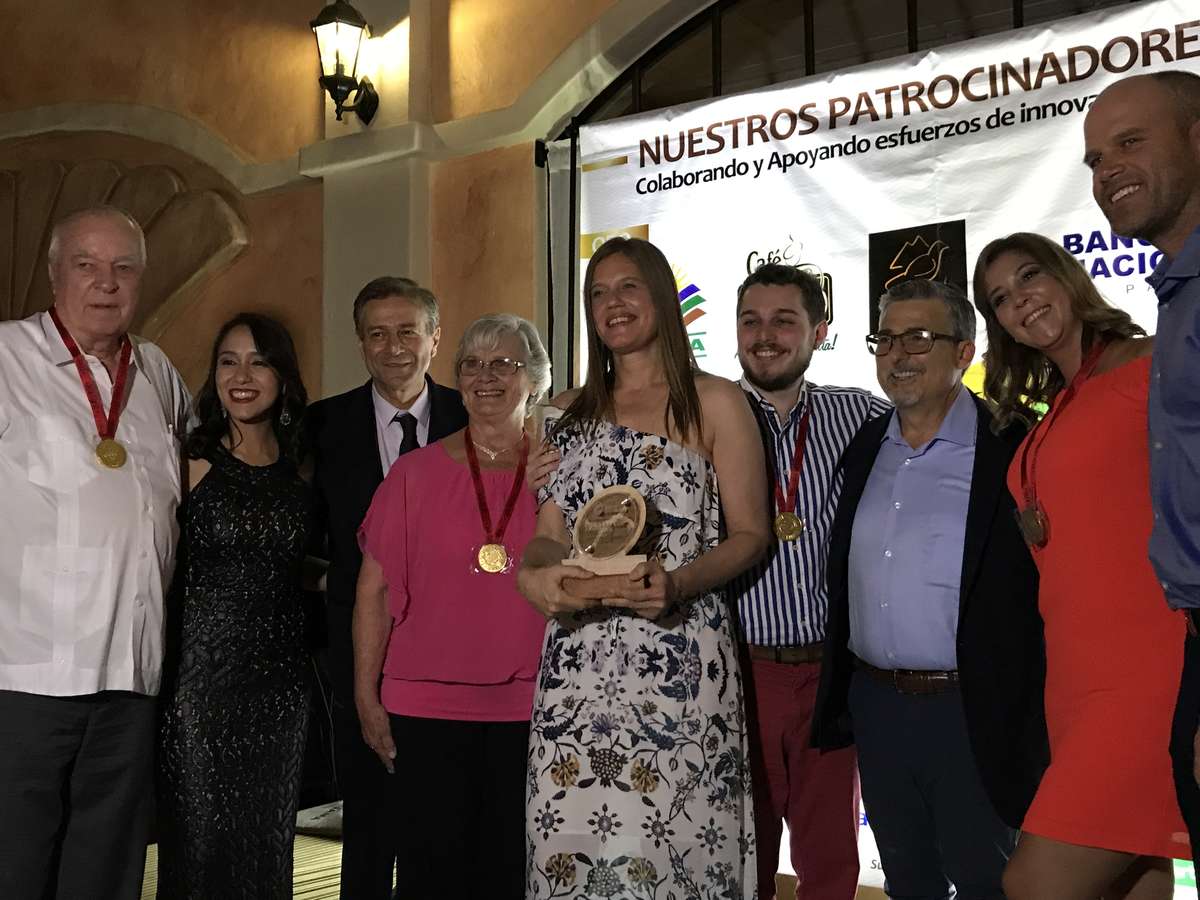 Peterson family winning 1st place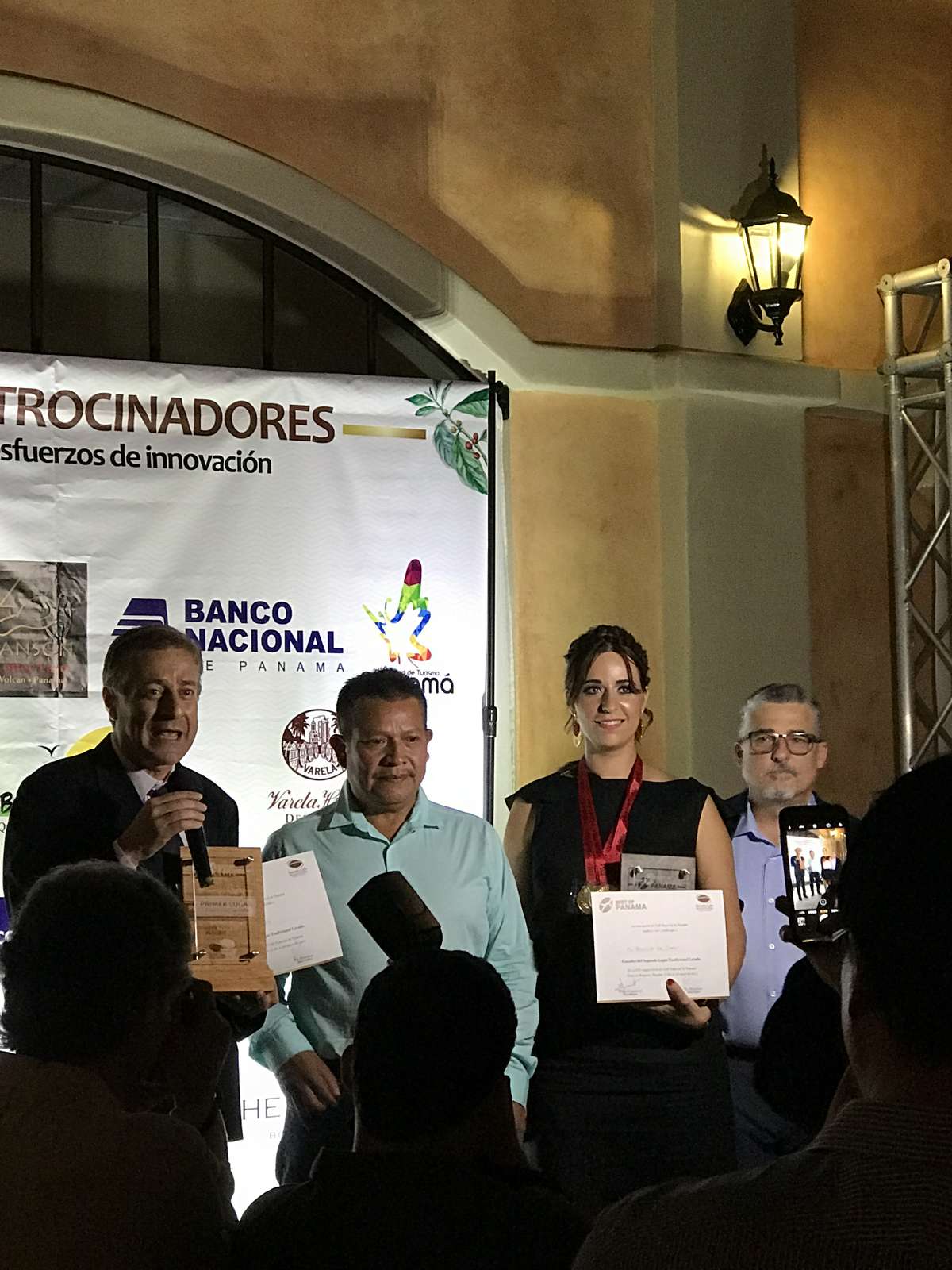 Sonya from Lerida winning Best Washed Geisha
I think it goes without saying that with coffees so great, the winners will be the lucky consumers who get to buy and enjoy any of these great coffees. But with any competition there are tops in every category. In washed Traditional our friend Sonia of Lerida Estate whose coffee we buy placed 1st and 2nd. In Traditional naturals, the usual suspects but a surprise winner being our longtime friend Graciano Cruz. For Geisha washed, a huge congrats to Willem Boot and Finca Sophia, a really delicious and high grown washed geisha. Overall many other great coffees and finalists from Elida Estate, Altieri (2nd Natural Geisha), Annie (1st Pacamara), Sonia of Lerida also placed in washed Geisha, but the big winner of the night, taking first in the Geisha Natural with a powerhouse coffee was Finca Esmeralda featuring the lot our own Todd Goldsworthy used to win the US and finish 5th in the world last year. While all the farmers and producers wanted to win, all were happy for the Peterson family who is celebrating 50 years and happy for Esmeralda who brought fame of Geisha to the world. It was a great competition and I cannot wait to get in our new crops this year. Thank you Specialty Coffee Association of Panama for allowing me to enjoy such great coffee.


– Mike